Find Out How You Can Get a Permit to Study in Canada
RSTM Immigration Services Is Dedicated to Helping You Realize Your Dreams of Studying in Canada.
Learn More About Studying in Canada
If you're looking to study in Canada, we can help with every step of the process, from finding the right college or university to representing you in your study permit application.
Book an Appointment with one of our Certified Immigration consultants at RSTM Today to get started
Immigrating to Canada
Immigrating to Canada can be daunting, but we're here to make it as easy and stress-free as possible. We'll work with you to make sure that all your paperwork is in order and that you have everything you need to make your dreams of studying in Canada a reality.
Benefits of Studying in Canada
There are many benefits to studying in Canada, including the opportunity to learn at world-class institutions and work while you learn. With a Canada study permit, you can work up to 20 hours per week during term time and full-time during breaks. This is a great way to help offset the costs of your education and gain valuable work experience.
Your Canada Student Visa
Before submitting your application for a Canada student visa, you must secure an acceptance letter from the institution you want to attend. You will also need to apply to the Canadian visa office responsible for your country of domicile.
Foreign students who have applied to and been admitted into a Designated Learning Institution (DLI) are qualified to apply for a visa that will let them move to Canada to complete the accepted programme.
Canada Study Permit Conditions
You will need to meet the following requirements for a Canada student visa:
Demonstrate that you have sufficient funds to cover your fees, living costs and return travel
Be a law-abiding person with no felony convictions
Be in good health and agree to a medical examination if required
Satisfy the immigration office that you will leave Canada when your studies are complete
Study and Work in Canada
Full-time students are permitted to work on and off campus without a work permit. Depending on the vicinity of the work and the type of program you are doing, certain criteria may apply.
How It Works
International students who want to study in Canada need to apply for a study permit. Our trusted team of immigration consultants has years of experience in dealing successfully with the Canadian authorities and we can guide you through the whole process.
Step One: Get in Touch
Contact us to find out how we can help and whether youre eligible.
Step Two: Choose an Academic Program
Once we know what youre looking for, we can work with you to select the best academic program.
Step Three: Apply to Your Choice of College
Well help you to apply to a designated learning institution and obtain a letter of acceptance.
Step Four: Study in Canada
With your study permit and offer confirmed, you can get ready for an exciting new life studying in Canada.
Get Accepted to Study in Canada
We work with you every step of the way to make your transition to Canadian life as smooth and successful as possible.
Book an Appointment with one of our Certified Immigration consultants at RSTM Today to get started
Why should I choose to study in Canada over other countries:
1. receive an internationally recognized education, from internationally regarded universities,
2. Live in a safe country with a high quality of life
3. Gain work experience in Canada after you graduate, The Canadian government offers a work program to students who have obtained a diploma from a post-secondary school in Canada and are looking to gain work experience. This is an excellent way to continue to live in Canada while diversifying and developing your professional skills.
4. There is a path to permanent residency in Canada. There are many categories that you may fit into, including the Canadian Experience Class, the Federal Skilled Worker Program, and the Provincial Nominee Program.

"Don't have relatives in Canada, no worries, we are here to help"
Every year, hundreds of thousands of international students from all over the world are attracted to pursue their education in Canada.
When you receive a degree from a Canadian university, it acts as a mark of trust and excellence.
Surprisingly the cost of tuition and living fees in Canada are generally lower than in other developed countries.
why should I hire an immigration professional from RSTM to help with my application?
1. We help you understand your options, 
2. We guide you based on the most recent changes in Immigration Act and regulations, 
3. We have the knowledge, expertise and experience needed to prevent mistakes and to have the best chance of success. If you are serious about studying in Canada, we have answers to all of your queries. 
At our Toronto office, our mission is to make your education dream come true.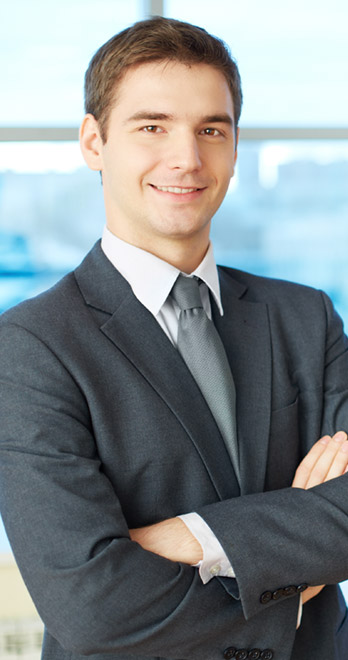 Accessible Student Visa Process
The primary reason why Canada is the best destination for international students is that the country offers an easy, transparent, and accessible visa process.

Word-Class Colleges and Universities
Schools, colleges, and universities in Canada are famous for their research programs. The higher education institutions in Canada are advance, diverse, vary in size, character, scope, and range of study programs.
Surprisingly the cost of tuition and living fees in Canada are generally lower than in other developed countries.
As an international student, you can easily find a part-time job in Canada. International students in Canada can work while studying, which benefits them to manage their finances without experiencing enormous debt.
Landed immigrants who first arrive in Canada as international students have some advantages over other immigrants. They enter Canada at a relatively young age; their Canadian educational qualifications, unlike foreign credentials, are easily understood by Canadian employers; they tend to be more proficient in one of the official languages; and they are likely to have a better knowledge of the Canadian labor market and social networks that may facilitate job searches.
Address

1315 Pickering Parkway, Pickering, Ontario, L1V 7G5 Suite 300
Phone number
+1 647.945.6163
Email
IMMIGRATIONWORLD.CA@GMAIL.COM